Wind tubes for Education Groups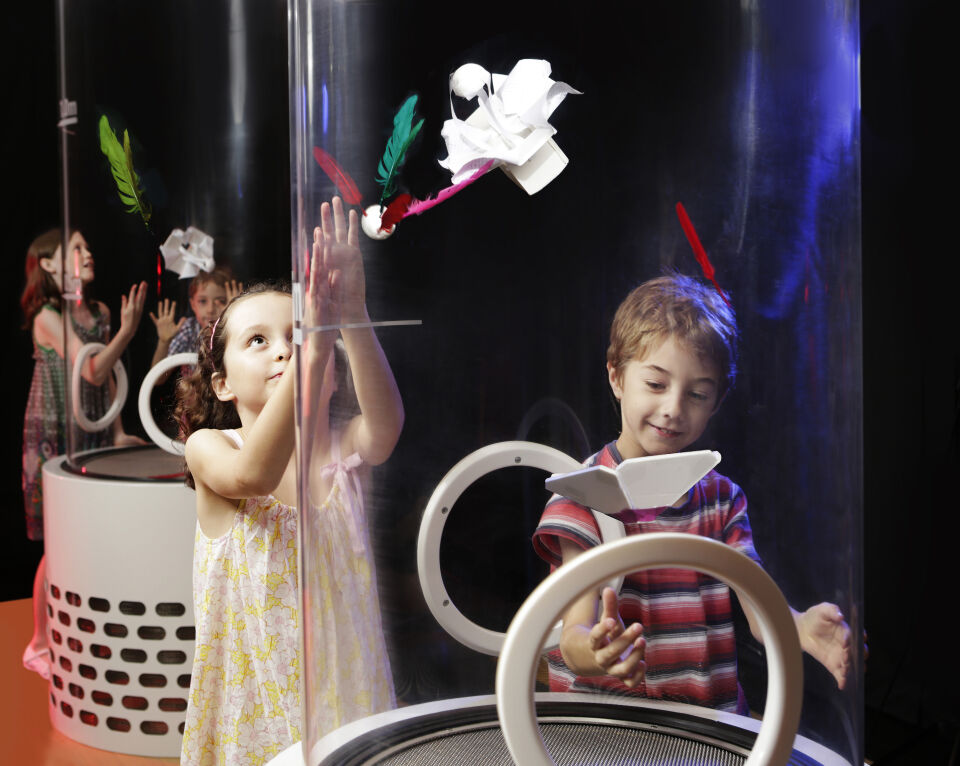 This exhibition has past
5 Oct 2020 — 11 Dec 2020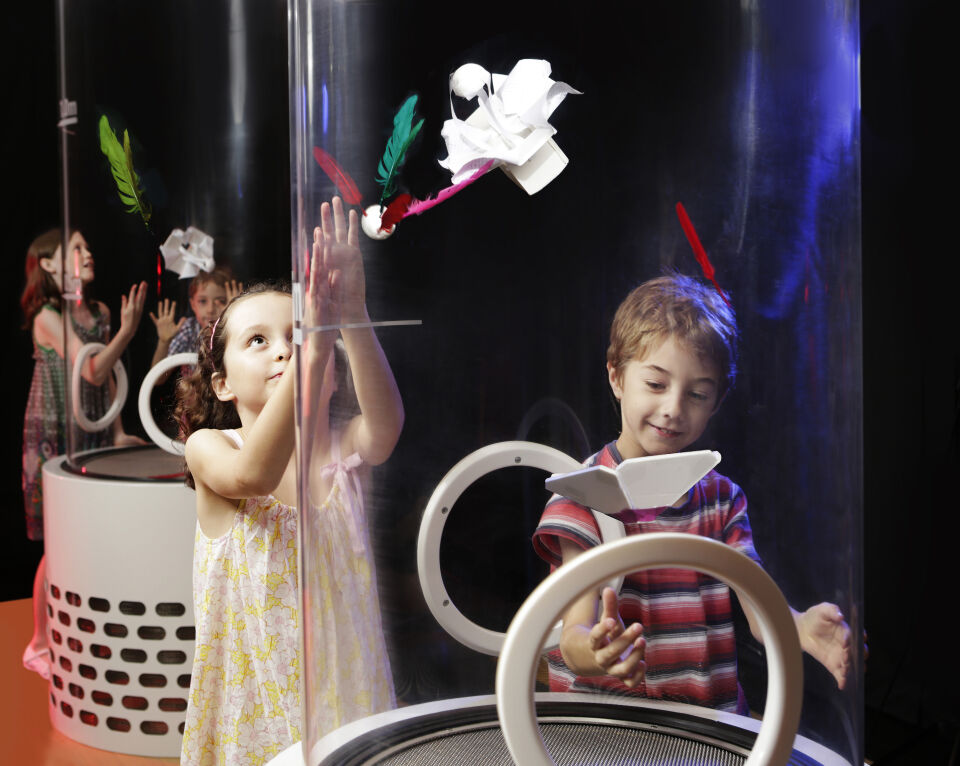 Dates

Monday 05 October 2020 to 

Friday 11 December 2020


(This exhibition has past)
Design and build flying creations to test in the Wind Tubes.
Wind tubes are vertical wind tunnels. They are a playful way to explore how moving air affects everyday objects. A visit to Wind Tubes will introduce students to concepts of aerodynamics such as weight, gravity, surface area and shape in relation to moving air.
Students can create flying devices with simple materials such as foam, cardboard, feathers and cellophane, then test their creations inside the various wind tubes. Gravity, shape and airflow cause their designs to fly, fall or hover in moving air. Through experimentation creativity, critical thinking and problem solving students can explore theories about how creations fly, then make modification and test again to achieve design goals. Wind Tubes are an inventive way to explore the connections between art and science.