The Adventures of William Yaxley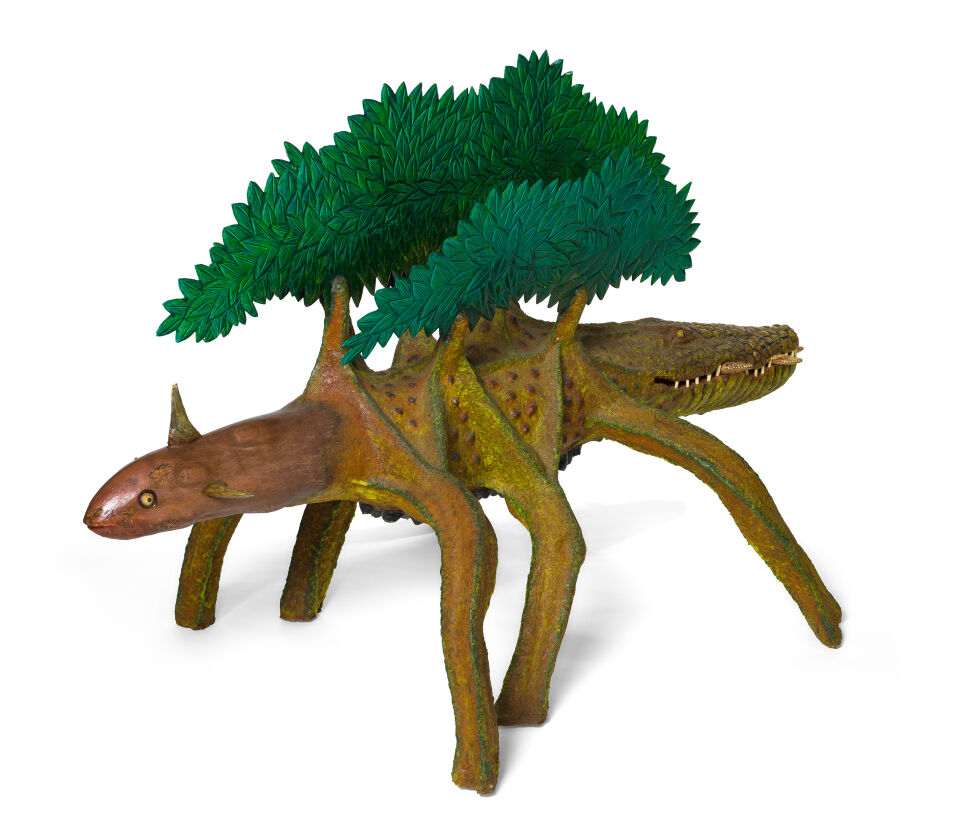 William Yaxley
Mangrove monster no. 2 1986 | Wood, mandarin skins, shell and resin, 90 x 87 x 146 cm.
Queensland Art Gallery, Gallery of Modern Art. Purchased through the Queensland Art Gallery Foundation, 1987
This exhibition has past
11 Jun 2016 — 7 Aug 2016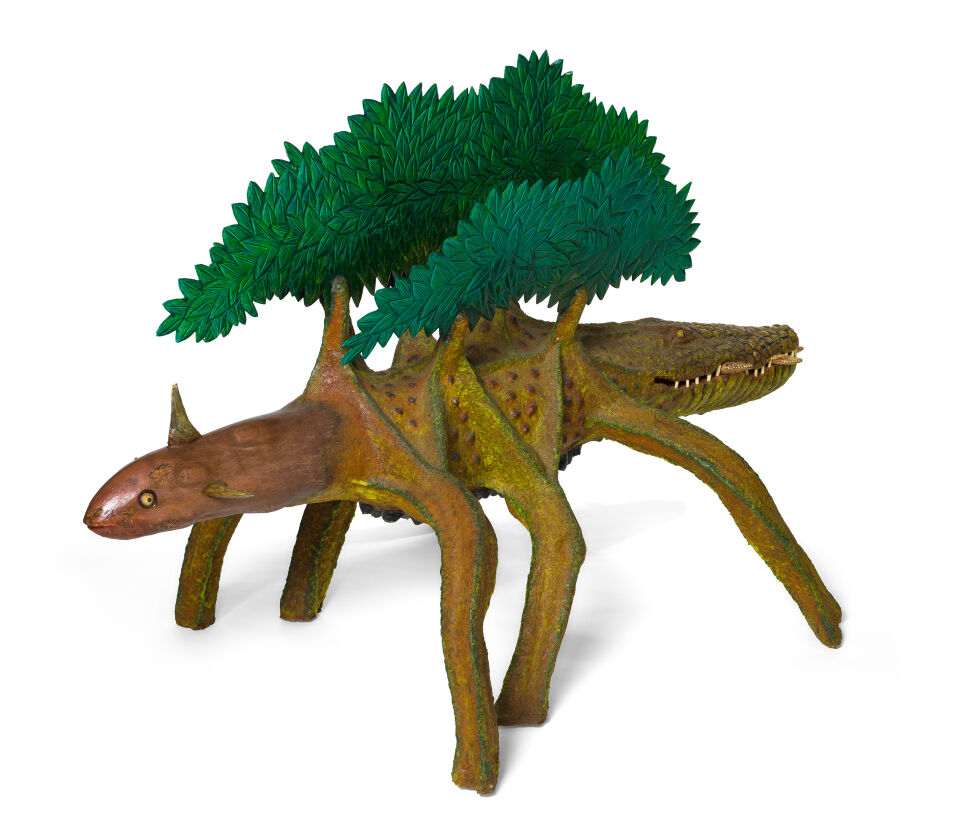 William Yaxley
Mangrove monster no. 2 1986 | Wood, mandarin skins, shell and resin, 90 x 87 x 146 cm.
Queensland Art Gallery, Gallery of Modern Art. Purchased through the Queensland Art Gallery Foundation, 1987
Dates

Saturday 11 June 2016 to 

Sunday 07 August 2016


(This exhibition has past)
This exhibition presents a survey of an important mid-career Australian artist.
As a self-taught artist, Yaxley worked in isolation from the Australian art centres to develop an idiosyncratic style. His approach is an instinctive, rather than a learned way of working, enabling Yaxley to visually communicate the essence of a place.

Yaxley is a story-teller, and his paintings depict idyllic scenes of farming life in both Central Queensland and Tasmania, but also of his travels around Australia. He concentrates on the elements of texture, shape, colour, and movement, which he combines with an aerial perspective to depict regional locations and subject matter with an irreverent sense of humour.
This combination of a larrikinism, sense of irony in the everyday, and an essentially raw approach to painting and sculpture, mark out Yaxley as an artist with a truly unique vision.
The Adventures of William Yaxley is a Rockhampton Art Gallery touring exhibition.
This project is supported by the Queensland Government through Arts Queensland. The Regional Arts Development Fund is a partnership between the Queensland Government and Rockhampton Regional Council to support local arts and culture in regional Queensland.