Jane du Rand: Green, Red and Black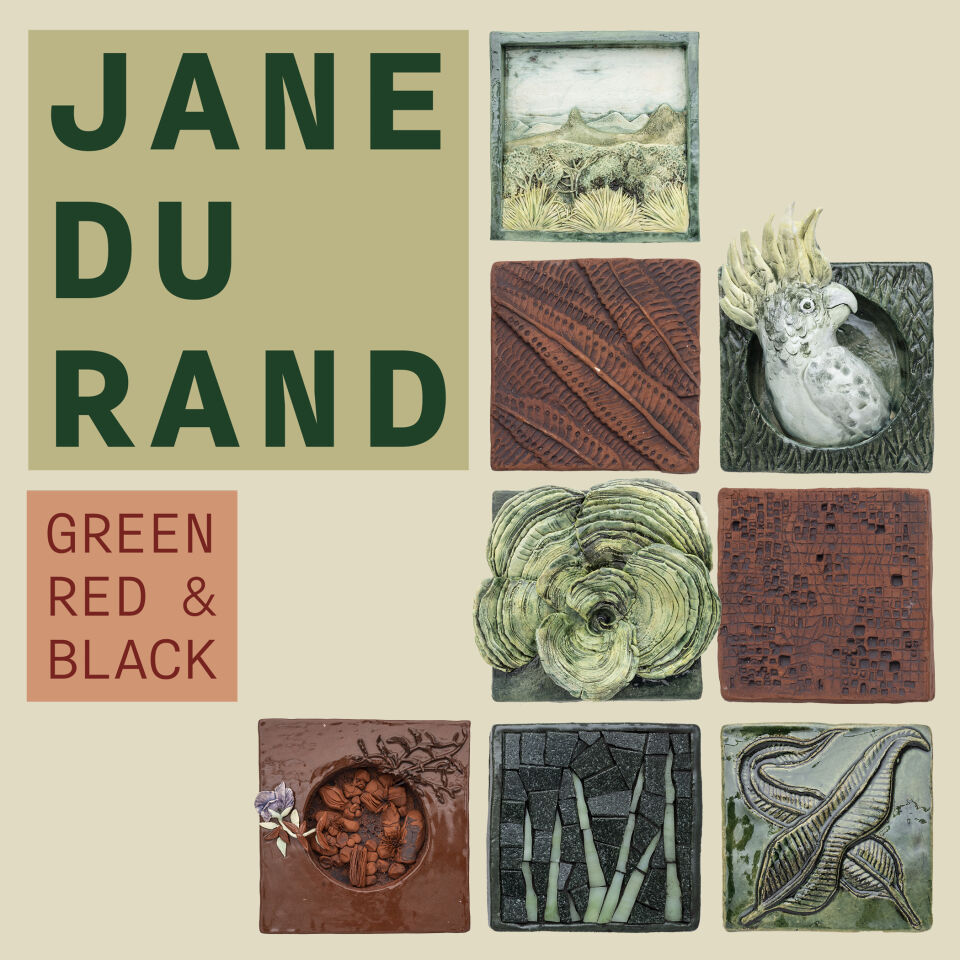 This exhibition has past
4 Mar 2023 — 14 May 2023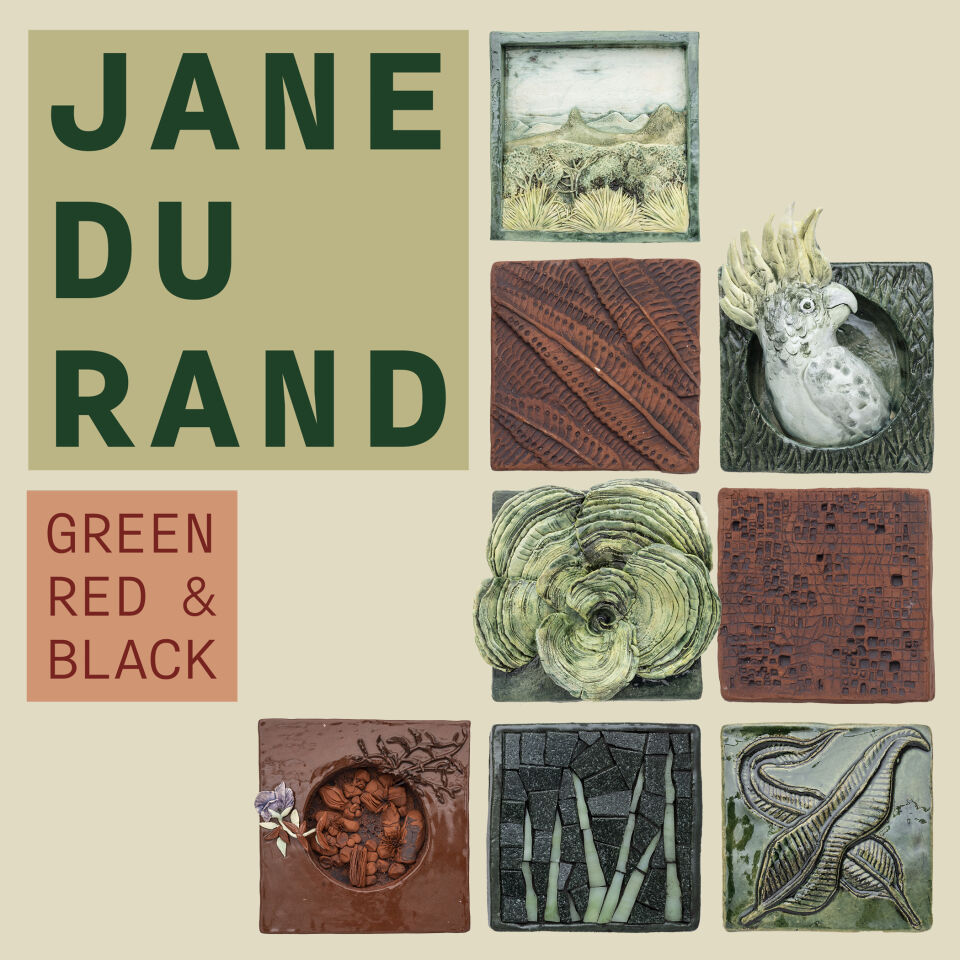 Dates

Saturday 04 March 2023 to 

Sunday 14 May 2023


(This exhibition has past)
Times
10am — 5pm daily
Cost
Free
Booking
No bookings required
Age
All ages
Green, Red and Black is a collective ceramic installation that captures Ipswich-based artist Jane du Rand's interpretation of the ever-evolving Australian natural landscape.
Using factions of colour as categories, each shade of green, red and black is a careful examination that responds to place. When displayed collectively in their colour blocks, the hundreds of glazed tiles reconstruct the artist's experience of the bush, rainforests, red desert plains and bushfire-stricken ash.
Bushwalking has played an essential role in forging Jane's connection to the Australian landscape. Since immigrating from South Africa in 2014, Jane has amounted observations of Australian flora, fauna, and experiences that either delighted, excited or instilled her with a sense of awe.
For Jane, an integral part of forming a connection to the landscape has been to recreate the things she sees, including plant life, geological landscapes, and wildlife, through her art practice. Exploring textures, shapes and reconstructing panoramic views, Jane captures her connection to the land — a place that felt alien to her nine years ago.
Some tiles are simply an impression of textures or patterns I have witnessed through my immersion in the natural landscape, whilst others are detailed studies of birds and other creatures I have seen."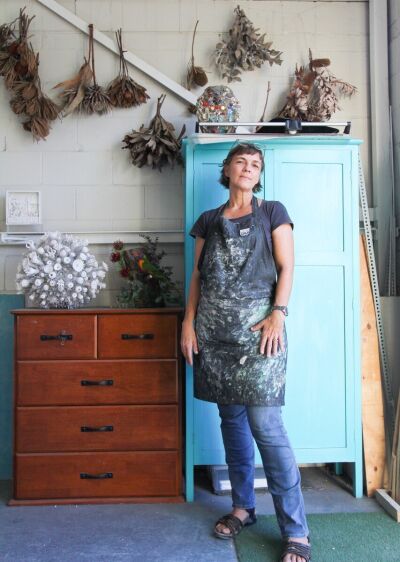 About Jane du Rand
South-African born, Ipswich-based Jane du Rand uses her art practice to document and better understand the world around her. Originally trained as an architect, du Rand's practice includes intricately-detailed mosaic murals, made by hand in her Brisbane studio.
Internationally recognised, Jane was awarded 'Best of Show' at the 2017 Ipswich Art Award, and was a finalist in the 2020 Queensland Regional Art Awards, the 2018 Ipswich Art Award, and the Mercedes Benz Award for South African Art Projects in Public Spaces in 2009.
Jane's solo exhibition 'Living in Ipswich' was presented at Ipswich Art Gallery in 2020.

You can explore more of Jane's work on her website, facebook or Instagram @jane_du_rand
Watch the exhibition video (courtesy Nick Maguire)