Dylan Sarra: Burnett River Petroglyphs Part 1a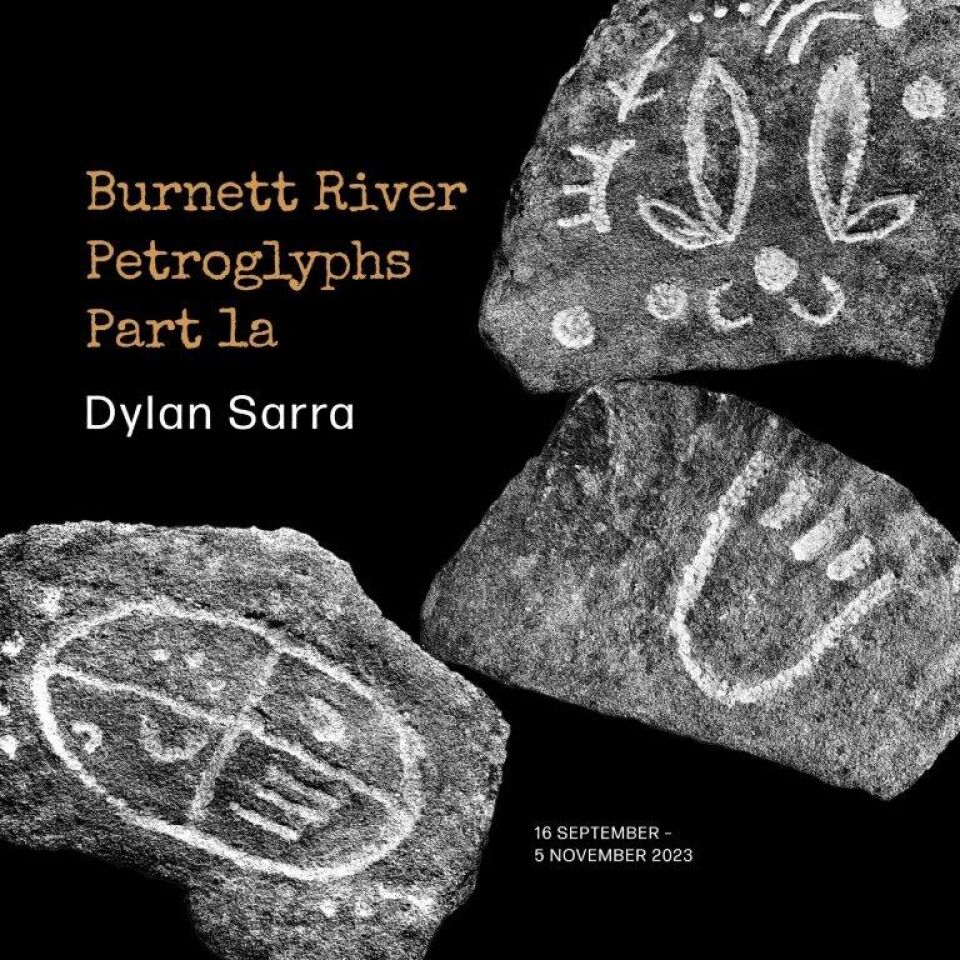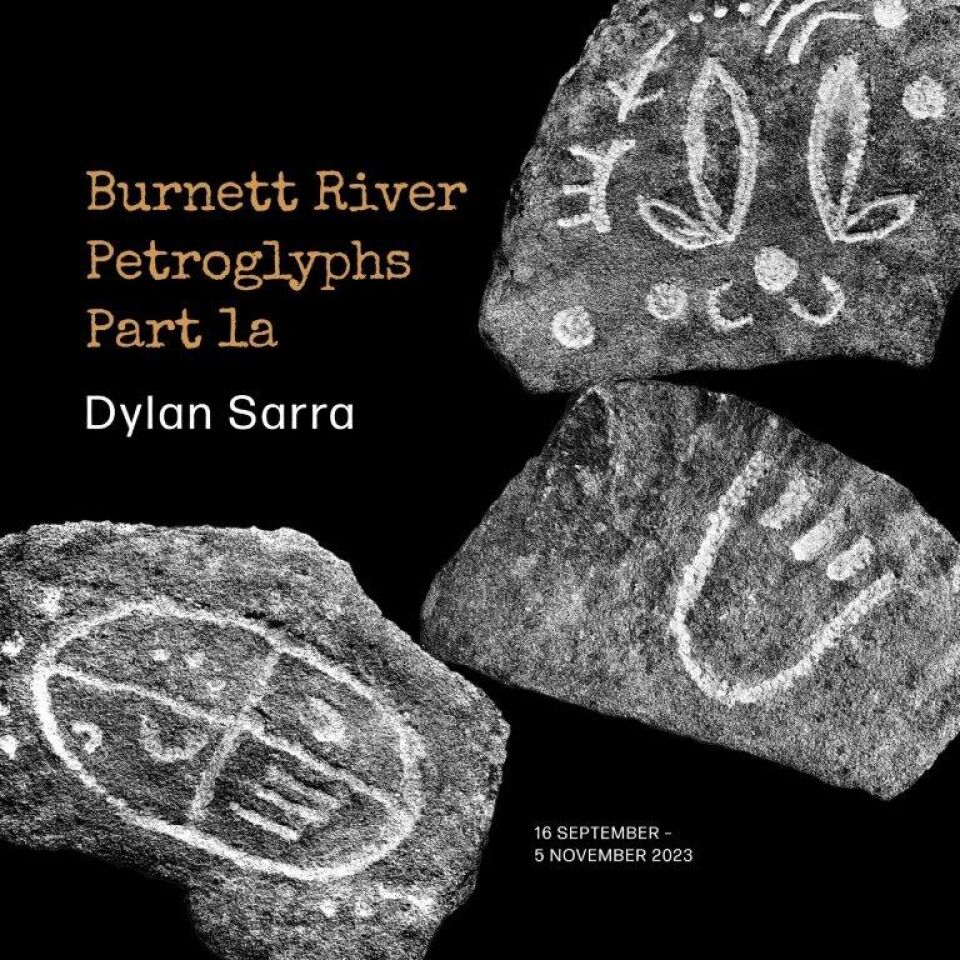 Dates

Saturday 16 September to 

Sunday 05 November

Times
10am – 5pm daily
Cost
Free
Booking
No bookings required to view the exhibition. Bookings ARE required for the exhibition opening event and workshops (see details below).
Age
All ages welcome
Dylan Sarra is a Brisbane-based artist who originates from the Bundaberg region in Queensland and belongs to the Gooreng Gooreng peoples​. Sarra's artistic journey is deeply entwined with the transformative power of Indigenous art and how it contributes to written language.
In his latest body of work, Sarra pays homage to the ancestral voices etched into the rocks along the shores of the Burnett River in Queensland. Beyond this, he draws inspiration from the initiation markings that adorned his great, great grandfather, bridging generations through symbolism and shared heritage. This exhibition is a tribute to the interplay between visual art and the preservation of stories, embodying the legacy of both a people and their land.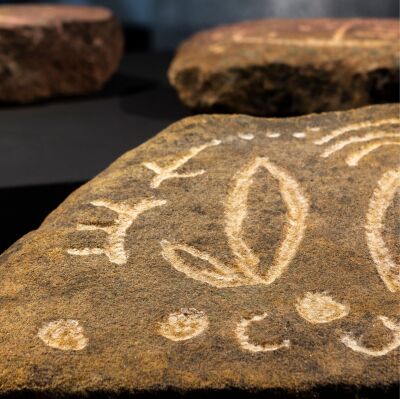 Dylan Sarra Petroglyph Workshop
Monday 18 September | 2 x Sessions:
-10:30am – 12:30pm
-1:30pm – 3:30pm
FREE (bookings are required)
Embark on a captivating journey with artist Dylan Sarra as he leads you through an exclusive guided tour of his newest exhibition, "Burnett River Petroglyphs." Following the tour, immerse yourself in a hands-on workshop held in our community gallery.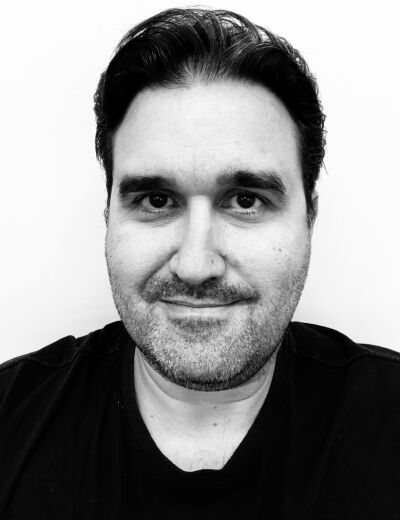 About the artist
"Stories and places are connected in ways still yet to be discovered. I choose to listen to the knowledge etched in the stone of long ago." – Dylan Sarra
Dylan Sarra is a Taribelang/Gooreng Gooreng artist from the Central Queensland region and currently lives in Meanjin, Brisbane. With a focus on exploring identity and place, Sarra uses a range of disciplines such as print, digital works and sculpture to gently persuade an audience into humanising the Indigenous experience. He is involved in the research and development of cultural knowledge and practice, that can be shared with the wider community from where these stories take place. It is Dylan's aim that all people can not only be intrigued by indigenous culture, but they can also start to appreciate the role we all play in acknowledging First Nations people.