Drawing Machines for Education Groups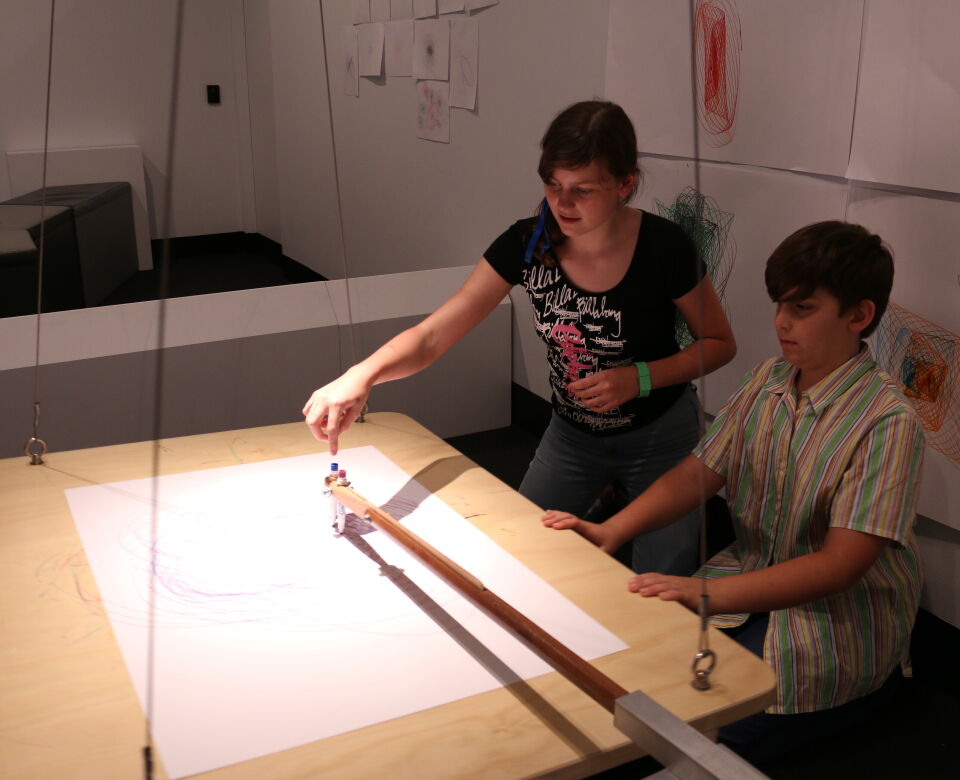 This exhibition has past
26 May 2019 — 15 Sep 2019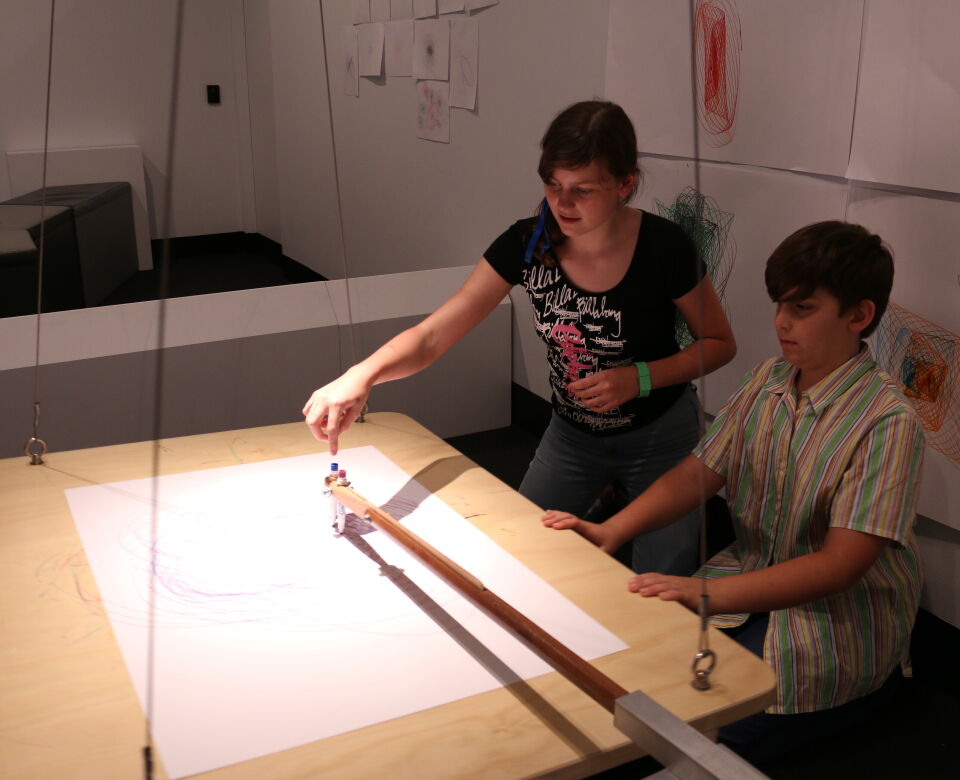 Dates

Sunday 26 May 2019 to 

Sunday 15 September 2019


(This exhibition has past)
Age
Recommended for 4+ years. Toddlers space for children 3 years and under.
Swinging pendulums, turning cogs and spinning discs… come and play with the drawing machines!
Swinging pendulums and spinning discs… come and play with the Drawing Machines!
Make a frenzy of marks with wind-up mice and chickens. Swing the pendulum table and see magic spirals appear. Experiment with a giant Spirograph to create large geometric designs. Every drawing made by these mesmerizing machines is one of a kind.
The Drawing Machine exhibition is designed specially for school aged children, with interactive exhibits that demonstrate different forms of mechanical movement and energy. Teachers can encourage students to discuss concepts associated with drawing and basic mechanical movement.
With curriculum links to maths, science and visual art, this is unique opportunity for students from prep to year 6.
Note: the exhibition does not have an Education Facilitator available. Teachers are welcome to facilitate their own class visit with the assistance of our supervising staff attendant.