Construction Site Summer Fun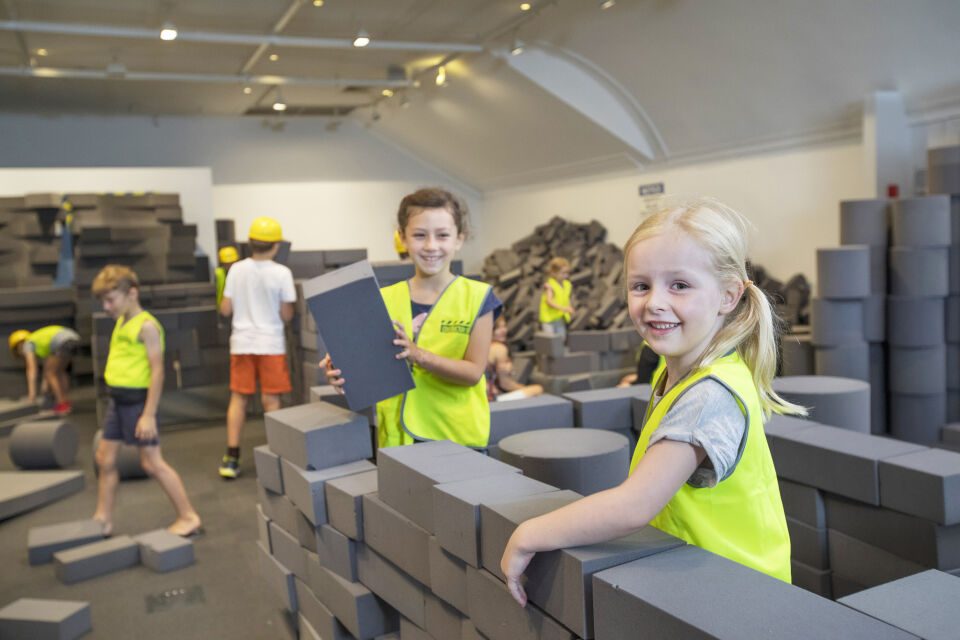 This exhibition has past
2 Dec 2019 — 16 Feb 2020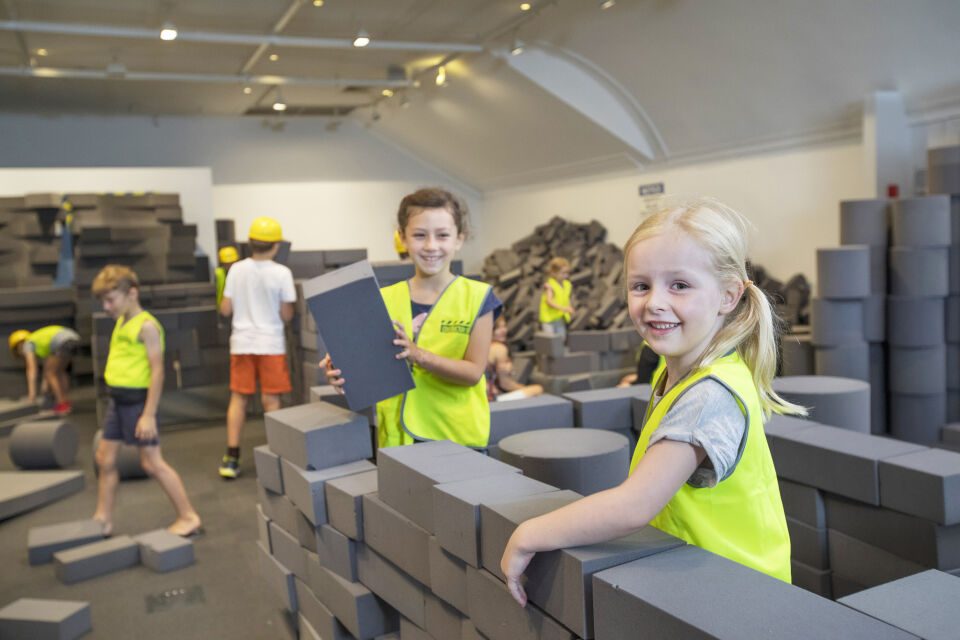 Dates

Monday 02 December 2019 to 

Sunday 16 February 2020


(This exhibition has past)
Visit Construction Site for awesome, hands-on summer fun the whole family can enjoy.
Be your own architect and build your dream cubby house with the Construction Site Building Blocks! Use giant foam blocks to build whatever you can imagine. Construct a castle or a sky-scraper, or work together as a team to build a whole city!

Experience playing in the unique TapeScape – a tri-level creative play space made from more than 115km of packing tape designed and created by artist Eric Lennartson – direct from the US!
Take a break while you contemplate a small-scale build with Blue Blocks. Build, stack, channel and connect the Blue Block bricks, cogs and cylinders to create your own invention.
Then…. Unleash your inner engineer with the return of the popular Ball Run. Create your own run using tubes and recycled materials to send a rolling ball on its way. See if you can make the best, longest or most gravity-defying ball run ever!
Construction Site presents multiple fun, interactive activities where you can creatively build and play in our air-conditioned environment. There's even a special space for children under 2 to enjoy.