Squaring the Wheel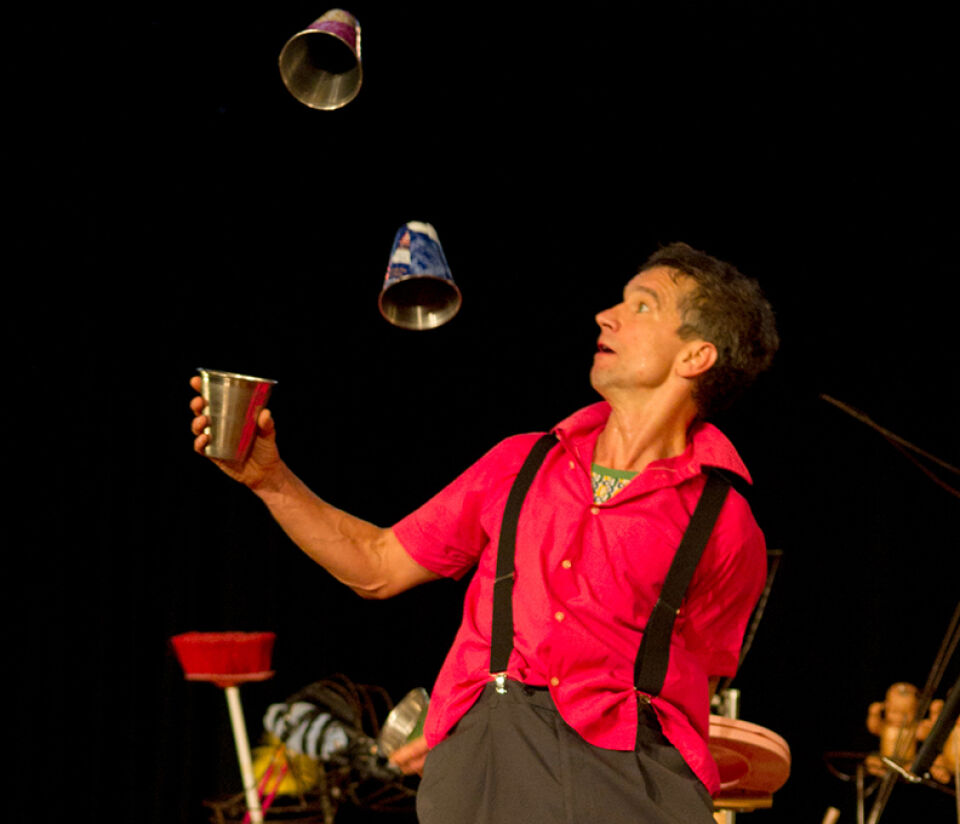 This event has past
8 Apr 2014 — 19 Apr 2014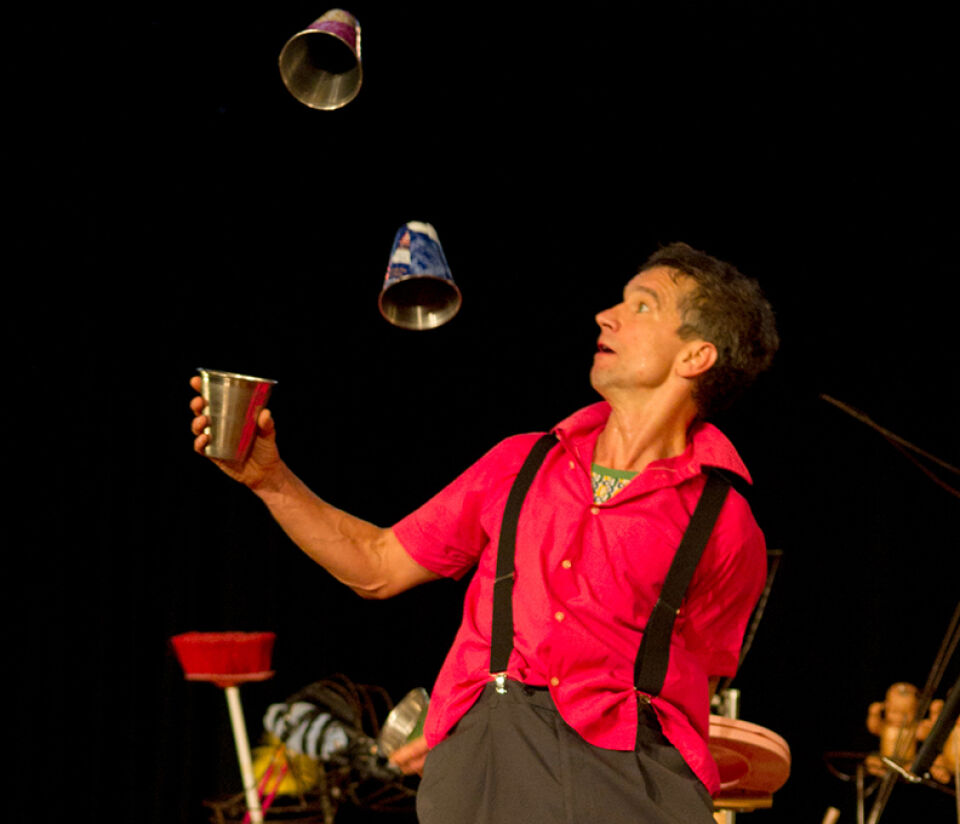 Dates

Tuesday 08 April 2014 to 

Saturday 19 April 2014


(This event has past)
A thingamabobbish theatre-circus family show which combines circus skills, clowning, puppetry, magic, strange contraptions, wacky mechanisms and unexpected music in a quirky and ingenious extravaganza.
Take a whimsical leap into tomfoolery!
Squaring the Wheel is devised and performed by Paris-trained Jens Altheimer. A flying broom, two ugly screaming babies, 17 balls, 34 meters of bent steel, 483 welded points and 15 marching eggs are just the tip of the iceberg. Topsy-turvy ways to look at things, teamed with imagination, transform a pile of junk into a resourceful repository of gadgets and circus props. Unpredictable, funny, touchingly human, highly visual and occasionally out of control, Squaring the Wheel is a clever theatre adventure for the whole family.

When an eccentric misfit meets a strange world of mechanisms, everything turns into a challenging and surprising discovery. Indulge in watching how someone can always complicate simple things! Kooky antics, absurd gadgets and high energy are balanced with themes of loneliness, friendship and thinking outside the box in a story of finding one's place in the world.
Watch a video trailer of Squaring the Wheel.
Adelaide Fringe Award Winner Best Presentation for Children 2013.
Apollo Bay Music Festival 2010 Best Street Performer Award.
"A comical visual feast which simply has to be seen to be believed. 4 STARS." — ArtsHub 2011.